In this article, we will be looking over one of the most promising free to play early access games that is currently on Steam. Steel Circus is currently in early access, so they will be a few bugs as it is not fully stable however it is free to play. Be sure to check out our latest blogs! We have covered some amazing sales and the latest gaming news.
Steel Circus
The Steam Store description of Steel Circus follows as: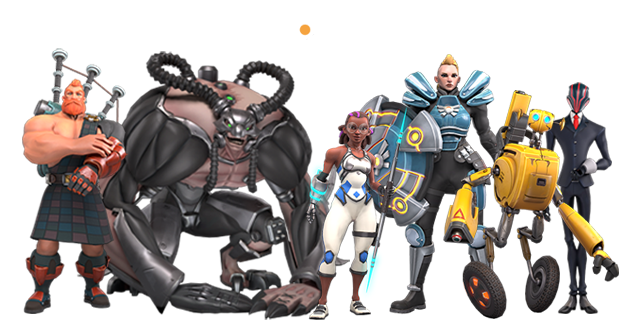 Game

Steel Circus is the solar system's largest sporting event. Players control one of several champions with unique abilities in competitive online matches. Throw, pass, tackle and dodge to score goals in a game where skill, team play, and tactical decision-making pave the road to victory!



World

The game is set in the year 2350. After a long period of open conflict and war, there is frail peace in the solar system. Every year the most powerful factions meet as the Solar Council behind closed doors to discuss politics while Champions, representatives of each Faction, compete against each other at the Steel Circus in front of roaring crowds.
Steel Circus is a gigantic spectacle every soul in the solar system is watching closely. Champions are celebrated heroes, beacons of hope and a demonstration of power as they clash in the arena



Champions

Before each match, you need to choose a champion to play. Each champion has a unique playstyle and two special skills.
Some champions are great at supporting their team with buffs and heals while others are brawling powerhouses or specialists in wearing their opponents down from afar.





Key Features

● Dystopian background in the year 2350. Experience a completely new world that offers futuristic arenas and very distinct champions
● Sports and hero brawlers mixed into one game
● Play online, join matches individually or play with your own team
● Combine individual skills with teamplay and strategy to succeed on the highest level
● Easy to learn, hard to master

Development Road Map

September Update:
● New champion
● New goal scene animations
● New arena variations
● New customization items

October Update:
● New champion
● New game mode
● New customization items

November Update:
● Ranked Pre-Season

December Update:
● New Arena
● New Champion
● New customization items
Where Can I Download Steel Circus?
Steel Circus is currently on the Steam Store for free. The game is in early access so you encounter some bugs, however, this is a good thing. This allows you the player to give feedback to the devs and report any bugs that you find. This gives you the honour of helping the game accelerate towards leaving early access and becoming stable. The game style reminds me of a mix of Rocket League and Overwatch. Steel Circus looks like a bunch of fun. If you want to go download Steel Circus now and play it press the button below!