In this article, we will be discussing the free games you can download for life with twitch prime. We will give a step by step guide on how it works. Be sure to check our latest blogs!
Follow these step-by-step instructions
Be sure that your Amazon Prime account has been enabled with Twitch Prime (you'll need to connect your Twitch account to your Amazon account).
Head over to https://www.twitch.tv/ and log-in to the Twitch account that you have enabled Twitch Prime on.
Click on the crown icon in the top right of the page.
Scroll to each free game and claim the offer. You'll need to install the Twitch Desktop App to get to your games.
What Games Can I Get For Free In August?
Wonder Boy: The Dragon's Trap
Pumped BMX Pro
Mable & The Wood
Automachef
Wonder Boy: The Dragon's Trap
The Steam Stores description of Wonder Boy: The Dragon's Trap follows as:
Boasting beautiful, hand-drawn animations and a re-orchestrated soundtrack, the cult classic returns with a unique blend of exploration, action, and adventure!

Cursed into a half-human, half-lizard monstrosity by the Meka-Dragon, you are in search for a cure! The only way you can return to human form is to find the Salamander Cross, a magical item with the power to remove curses…

With each dragon slain, the curse intensifies, transforming you into different animals! Explore large, interconnected locations populated with grumpy monsters and exotic dragons!

Play as the game's classic character, Hu-Man, or as his brand-new, long-awaited co-star Hu-Girl. You can also inhabit Lizard-Man, Mouse-Man, Piranha-Man, Lion-Man, and Hawk-Man, and use their unique abilities to uncover the land's deepest secrets.
Enjoy 3 difficulty levels catering to players of all types, and switch from modern graphics and sound to 8-bit graphics/audio at any time – even during gameplay!
Pumped BMX Pro
The Steam Store description of Pumped BMX Pro follows as: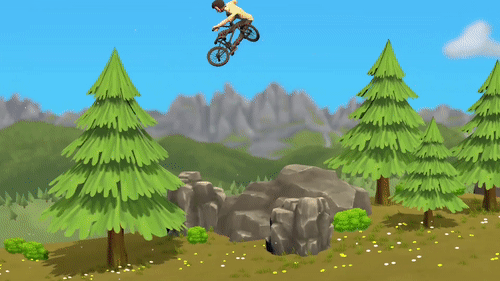 Pumped BMX Pro puts you back on the seat for another high adrenaline, fast-paced trickathon where chaining massive combos could put you at the number one spot on the global leaderboards.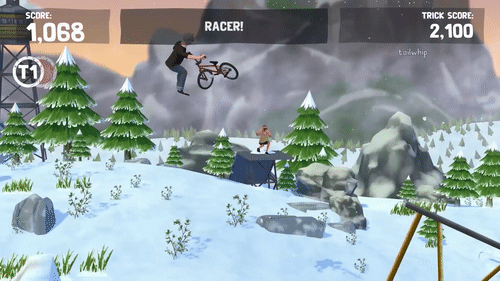 Pump your way through 60 levels of ever increasing difficulty, making sure you're racking up those platinum medals by completing Trick Challenges along the way.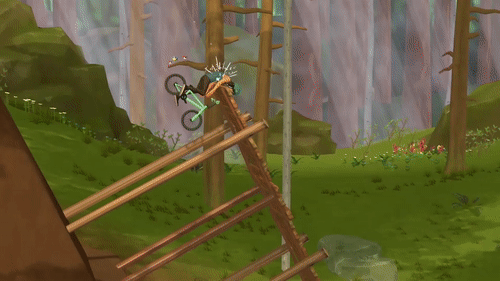 Choose from 15 riders with predesigned bikes, or get creative and design your own in the easy to use bike designer.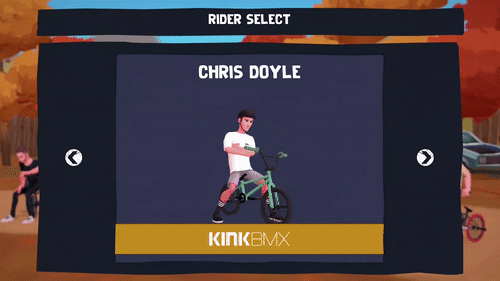 Pumped BMX Pro features;
– 15 characters, each with their own spectacular bike!
– 40+ radical tricks, from outrageous spins to insane grinds!
– Over 200 challenges, each harder than the last!
– 60 beautifully designed levels, from high top mountains to swampy depths!
– Ragdoll physics, just in case you miss the ramp!
Mable & The Wood
The Steam Stores description of Mable & The Wood follows as:
Mable & The Wood is a Metroidvania where you hunt down massive beasts and, upon destroying them, shapeshift into their forms in order to use their powers to save or destroy the world. Players with less violent intent can find secret paths to complete Mable without killing anything, including bosses.

Unlike most Metroidvanias Mable does not allow you to run, jump and kill on your own. Instead, you must use non-human forms to attack creatures and traverse through difficult challenges.

The strange cult that resurrected you speak of an ancient prophecy that says you will hunt down the great beasts, take their shape, and use their powers to save this dying world. But what if they're wrong? The prophecy is old, and words lose their meaning with time…

When the world is falling apart around you, what will you do? In Mable & The Wood, it's up to you to make that choice. You don't have to kill anyone, but you might kill everyone.

Will you banish the darkness, or will you become it?
COMBAT IS MOVEMENT
The way you move is deadly. Dragging a sword that is too heavy to lift, Mable shape-shifts into a fairy and leaves it where she stood. Recall the sword to your hand once again to slice through any enemies in your path.





You can only maintain your non-human form for a limited time, but killing creatures extends your power.
HUNT THE GREAT BEASTS AND TAKE THEIR SHAPE
Defeat the great beasts to take their shape and transform into a mole, medusa, spider and more…





Find and defeat the other bosses to unlock even more shapes!
EXPLORE A DYING WORLD
The game takes place in a dark fantasy world, with each area making up part of a large, complex map that's packed full of all kinds of secrets for you to discover.





Uncover secrets that you can use to find alternative, non-combat routes through the world and discover a different side to the story (and multiple endings!)
DISCOVER WHO YOU REALLY ARE
Discover a rich story and define your own role in it. Will you become the saviour everyone's trying to convince you to be, or will your actions lead to the world literally tearing itself apart?





Features
Your choices matter – The cult wants you to kill everything, but it's up to you whether or not you listen to them or find your own path and unlock the multiple endings
A rich story with a diverse cast of characters who have their own take on this whole 'end of the world' thing
Combat is movement and movement is combat – Mable can't lift her magical sword, so she has to use it in unique ways to move through the world
A large and varied fantasy world, brought to life with state-of-the-art pixel technology and a beautiful original soundtrack
Multiple endings, different routes to take through the world and secrets to discover
Automachef
The Steam Store description of Automachef follows as:
Welcome to Automachef, a resource management puzzler where you design kitchens, program machinery and watch your genius come to life! It's time to engineer tomorrow's kitchens, today!
Plan. Position. Program:
Design and build automated restaurants, then program them to run like well-oiled machines! Do you have a can-do attitude and the know-how to conquer the world of automated restaurants?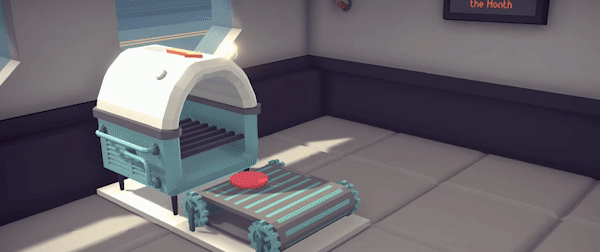 Challenging Puzzles:
Fine tune your mind as you tackle intricate spatial, resource management and scenario puzzles! Not enough hot dogs? You'll sort it! Kitchens on fire? No problem for a smart human like you!

Multiple Brain-Tickling Modes:
Take on the campaign levels, traverse your way through the business world in contracts mode, or just go nuts and bolts in the sandbox test mode and play until you get your fill!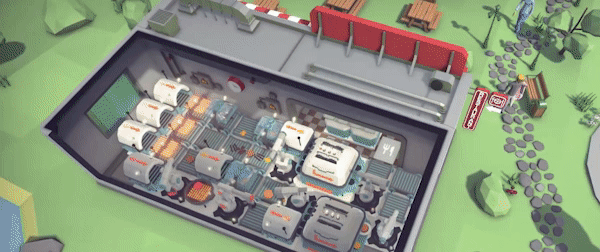 Endless Charm and Quirky Humour:
All delivered in an abundance by our helplessly misguided human protagonist- Robert Person. Who is definitely a human. Don't ask questions.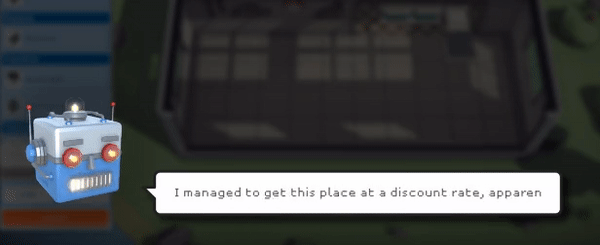 Mod Support:
Think you could bring some more pizazz to the table? GREAT! Step on up to the plate and create your own ingredients, recipes and scenario levels via Steam Workshop!